This site is maintained by John and Audrey Gill

All information on this site is the copyright of Fishburn Band and must not be reproduced in any form without our express permission

This page was last updated on: 21/2/2023
This website was

officially opened

on 25.2.01

Registered 

Charity No 1003103

The Members of Fishburn Band welcome you to our website. We hope you enjoy your visit.

Please feel free to browse the site and leave a message in the Guestbook

to the 

       Fishburn Band

            Website



In addition to our latest CD 'One Voice', our previous CD's including 'DURHAM'S PRIDE' & 'AURORA' are also available for purchase. 

'DURHAM'S PRIDE' is in celebration of the annual Durham Miners Gala and 'AURORA' is in celebration of Fishburn Band's

50th anniversary.  Both CD's contain a programme of music suitable for all!

Why not treat yourself and your friends and family to these excellent recordings!

Send us an e-mail  if you wish to order any of our CD's, or if you require further information.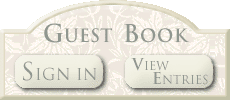 We are very proud to announce the availability of our latest CD entitled 'One Voice'

The CD is designed to be easy listening as can be seen in the programme sleeve below and makes a great addition to our growing list of recordings.  The cost of the CD is £10 plus postage and packaging.

Please contact any Band Member or send us an e-mail on the link below if you wish to order this excellent CD